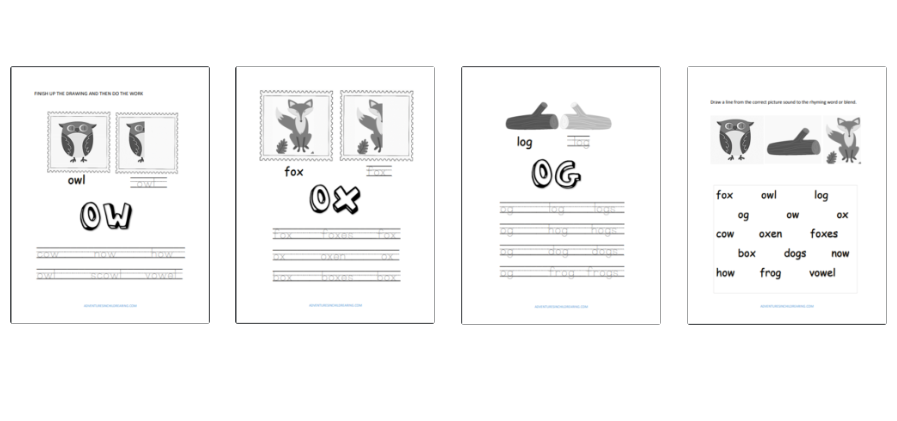 Use these beginning sounds dyslexia worksheets to help young learners and those with dyslexia to practice recognizing the OX OW OG sounds.
Especially for Dyslexia
The worksheets incorporate drawing into the writing and learning to help kids (especially with dyslexia) to retain what they are seeing and hearing. The creative act of drawing pulls from a different area in the brain, by engaging the right (creative) side before and while sounding out and writing the letters, you empower the rest of the brain to do its job reading and writing.
Right Brain strategies such as these can go a long way toward success for dyslexic learners. These worksheets are designed with that in mind, but are good for many types of learners as they incorporate several techniques.
Beginning Sounds Dyslexia Worksheets
Students will complete drawings to the best of their ability (like the owl) – use of color for those with dyslexia can be helpful. After drawing, students should point to the beginning sounds blend (like the OW) and say the sound out loud and then the word (OWL). Finally, students write the blended sound and the word before moving on to the next beginning sounds.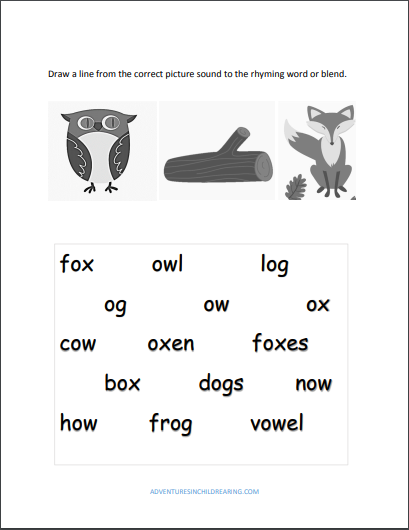 Young learners, kinesthetic (hands on), and dyslexic learners will love these worksheets! Remind them the drawings don't need to be perfect, just do their best and draw their own version. Like most things, drawing improves with time and practice.
Get Yours Today
Sign up for our newsletter to download today! Don't worry, we never share your information. Unsubscribe at any time.
---
$20 off Adventure Pack (on TOP of SALE) with FREE SHIPPING and bonus digital package to help with homeschooling. Includes Kitchen Binder Builder and more!
Product Total Value $276.33 - Reg. Price $140
Save $35
Sale Price $125
with Coupon only $105 and Free Shipping!
Enter Code:  SPRING at checkout