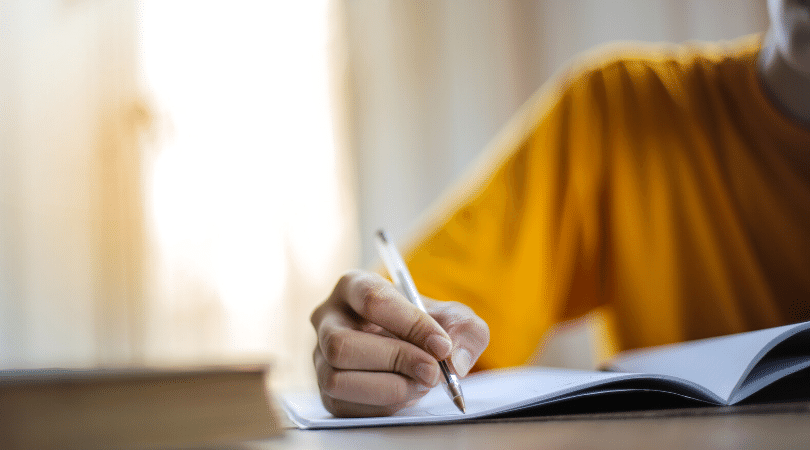 Discover the many benefits of Copywork where students are exposed to a variety of well-written material. The repeated exposure to quality works teaches grammar, spelling, writing and much more. Simply put, Copywork is an educational exercise where the student copies a passage by hand.
Benefits of Copywork
By using a variety of valuable works, you can familiarize your student with a plethora of writing techniques and styles. Don't be afraid to think outside the "classical copywork" box! Even a well-written magazine article can provide inspiration and hold the interest of your child.
So, even students who do not love writing can appreciate that Copywork affords the ability to combine subjects.
While students are focused on copying the passage correctly, they are learning proper punctuation, grammar, spelling, vocabulary and syntax. 
The act of copying a passage requires such focus that students are actually improving memory function at the same time!
Reading and copying quality works familiarizes the student with well-written material in such a way that it helps to improve their own writing skills.
---
"The purpose of copywork is to get into the child's visual (and motor) memory the look and feel of a sentence that is correctly composed, and properly spelled, spaced, and punctuated."
---
Combining Subjects with Copywork
Pull several spelling words from a passage to use for both spelling and vocabulary
Copywork counts for handwriting subject – initially, the focus should be on proper form
Additionally, Copywork can be used for Language Arts (Literature, Grammar)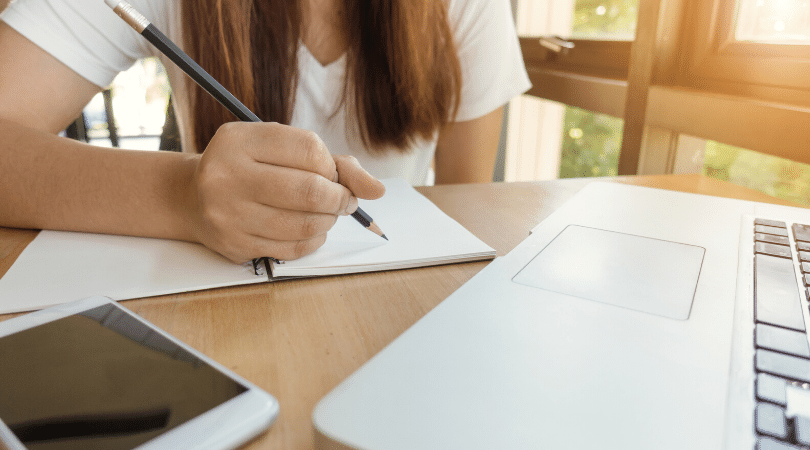 Simple Tips for Effective Copywork
Begin with short passages – especially for those who don't love to write. As students improve their handwriting, longer passages can be copied. Consider starting with individual bible verses or other short pieces. 10 – 15 minutes at a time is all that is needed for success!
Tailor the work to a students interest – get their attention and up to enjoyment factor! Although you do want well-written work to pull from (often classical) technically, copywork can come from any well-written passage – even fishing magazines!
Additionally, Be Consistent – regular use of copywork is the key to using this learning technique successfully and reaping the full benefits. Set a certain amount of time daily or every-other day for copywork.
Clear and Concise – be sure the student can easily read what they are copying. It's easiest to use pre-printed sheets with the copywork clearly written above the lines where students are to write vs. trying to read and copy small text out of a book.
Tackle one main goal at a time – Initially, your main focus might be handwriting. Allow the student to work on short passages and to shape each letter correctly. Once that is mastered, use longer passages to work on grammar and so-forth. Afterwards, tackle spelling.
Free Bible Copywork
Great for beginners!
The Beatitudes Copywork HERE
Get The Romans Road Bible Copywork HERE
The Light of the World Bible Copywork HERE
---
$20 off Adventure Pack (on TOP of SALE) with FREE SHIPPING and bonus digital package to help with homeschooling. Includes Kitchen Binder Builder and more!
Product Total Value $276.33 – Reg. Price $140
Save $35
Sale Price $125
with Coupon only $105 and Free Shipping!
Enter Code:  SPRING at checkout