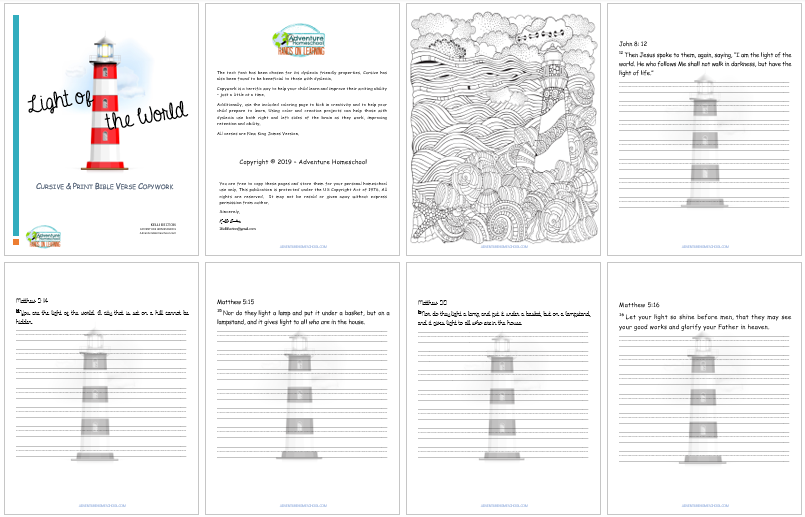 Use our free Light of the World Bible Copywork to teach writing in your homeschool. Dyslexia friendly font is included in this Print and Cursive pack.
Light of the World Bible Copywork
Have you discovered the virtues of using copywork in your homeschool? If not, you soon will! In a Charlotte Mason style, students use well-written passages (often from the bible, poetry, or other classical pieces) to improve writing.
Of course, they are also working on reading and spelling at the same time. This Light of the World Bible Copywork package provides study opportunities for bible, reading, spelling, and writing – as well as a creative coloring page. The artwork can play an important role in helping those with dyslexia prepare to learn.
Benefits of Copywork
There are many benefits to using copywork in your homeschool. One benefit (as mentioned above) is that it exposes your students to beautifully written works – such as the Bible and others.
Something that our students have enjoyed is the fact that – with pages like these – there is a short amount of writing to do at a time. The key is having them do it consistently.
Copywork can be used to share any literary genre you like. Again, I find that short passages, or little at a time, is best. The idea isn't to make them write until their fingers are tired, but to expose them to good writing, vocabulary, spelling and grammar – while they practice handwriting.
It's a time-saver! Once your kids learn that they can sometimes combine spelling, vocabulary, bible, and writing . . . they will certainly appreciate the time it saves them. In our homeschool, this means more time to explore additional interests!
Discover the Many Benefits of Copywork HERE
Free Copywork Pack – Sample Pages
The package contains both cursive and print copywork. It includes 12 bible verses and is dyslexia friendly.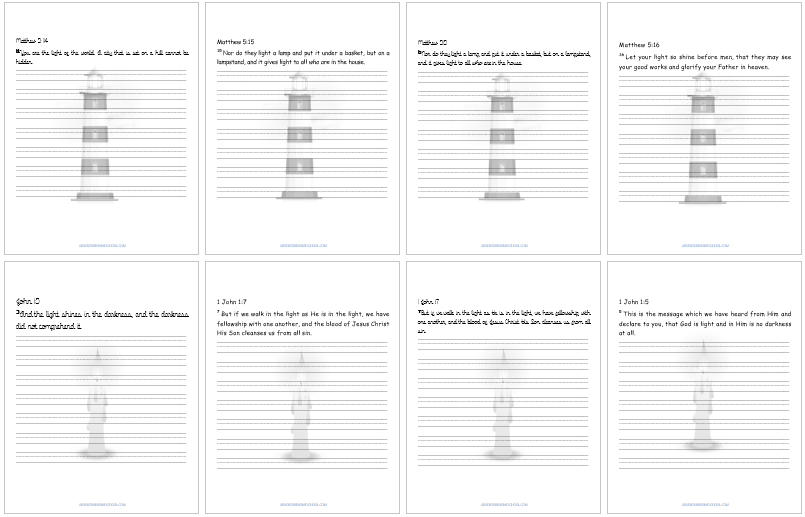 Sign up for our newsletter to download your free package! We do not share your email. Unsubscribe at any time.
---
$20 off Adventure Pack (on TOP of SALE) with FREE SHIPPING and bonus digital package to help with homeschooling. Includes Kitchen Binder Builder and more!
Product Total Value $276.33 - Reg. Price $140
Save $35
Sale Price $125
with Coupon only $105 and Free Shipping!
Enter Code:  SPRING at checkout