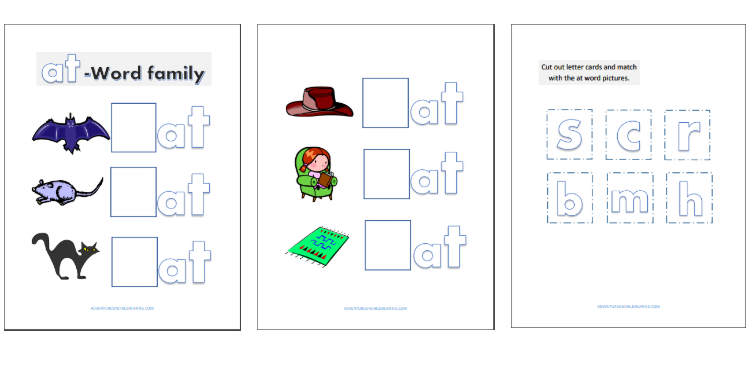 This preschool printable at Word Family is a fun way for young students to practice making simple words. Quick and easy word game for homeschooling little ones.
How to Use the AT Word Family Pack
Print out pages, cut out letter cards. To protect your pages and letter tiles – laminate them! Students will place the letter tile in the right place, finishing the word to match the corresponding picture.
Once laminated, a dry erase marker can be used to practice writing the correct letter in the square. Consider using large envelopes to store cards along with sheets to reuse. Having educational games on hand to play and review letters and words will help to reinforce the constant learning your preschooler is soaking up!
Sample Pages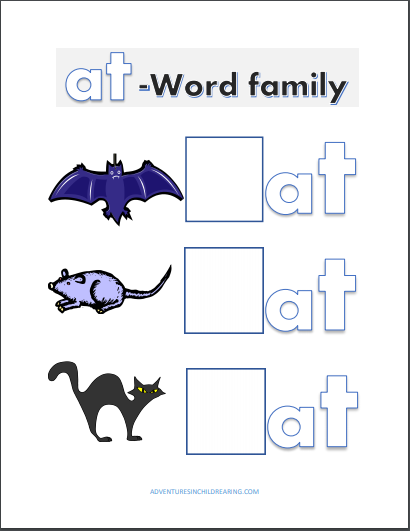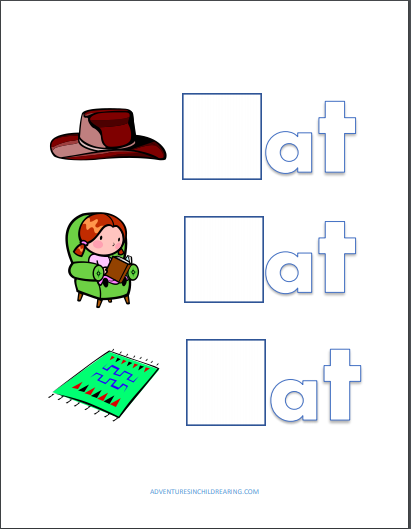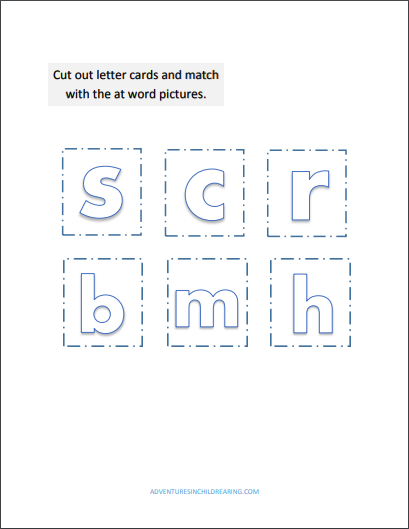 Sign up for our newsletter to download your free at Word Family pack! We don't share your information with anyone. Unsubscribe at anytime with one click!
Get the free OW OX OG Word Worksheets HERE
Find more preschool word printables here.
Get the Beatitudes Copywork here. 
---
$20 off Adventure Pack (on TOP of SALE) with FREE SHIPPING and bonus digital package to help with homeschooling. Includes Kitchen Binder Builder and more!
Product Total Value $276.33 - Reg. Price $140
Save $35
Sale Price $125
with Coupon only $105 and Free Shipping!
Enter Code:  SPRING at checkout