Description
Butterfly Unit Study – Mexico Country Study
The butterflies unit study includes the history and geography of the country, as well as, practicing mapping skills. Free download is included to start your own  Adventure Homeschool Binder with beautiful cover and notebooking pages – perfect to store your work.
Spelling and vocabulary are divided into younger and older students. Each unit includes a bible verse for memory work, and handwriting (print & cursive), devotions, as well as reading, and art project ideas.
Sample pages Butterfly Unit Study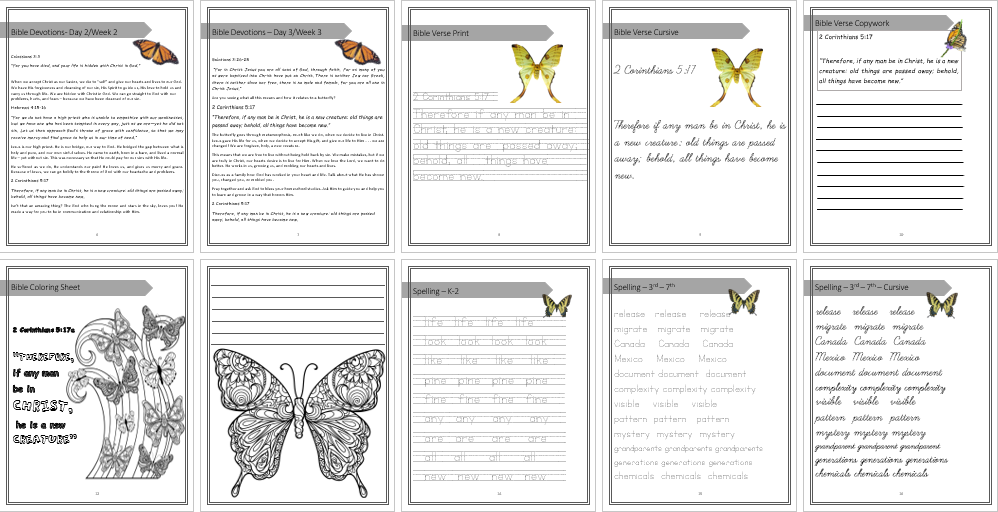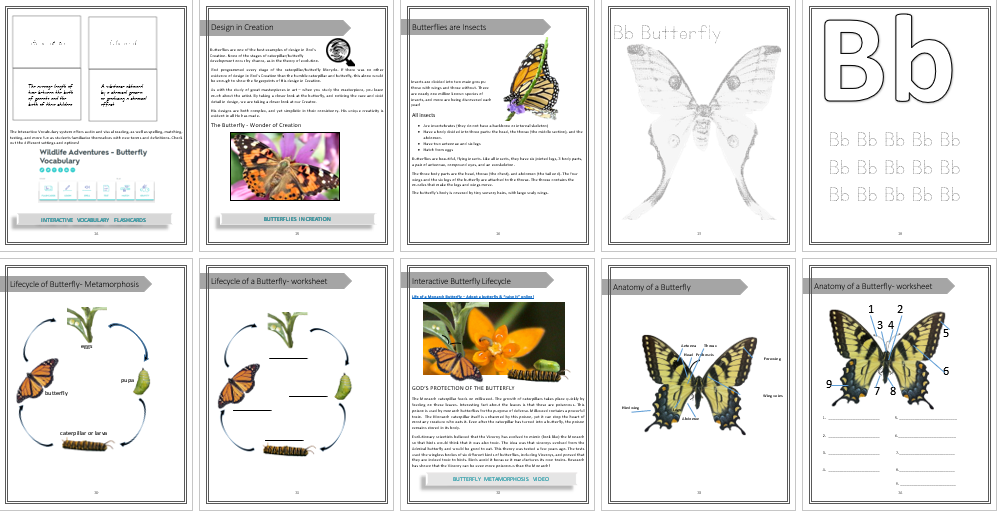 96 pages total – are included in this information packed, fun filled unit study for the whole family. Much of the additional content in interactive.
Exploring God's creation is an effective way to put joy and excitement into your family homeschool. The simple project ideas include hands on learning and the unit study is a simple system that will help your children retain what they learn.
Everyday learning meets extraordinary learning!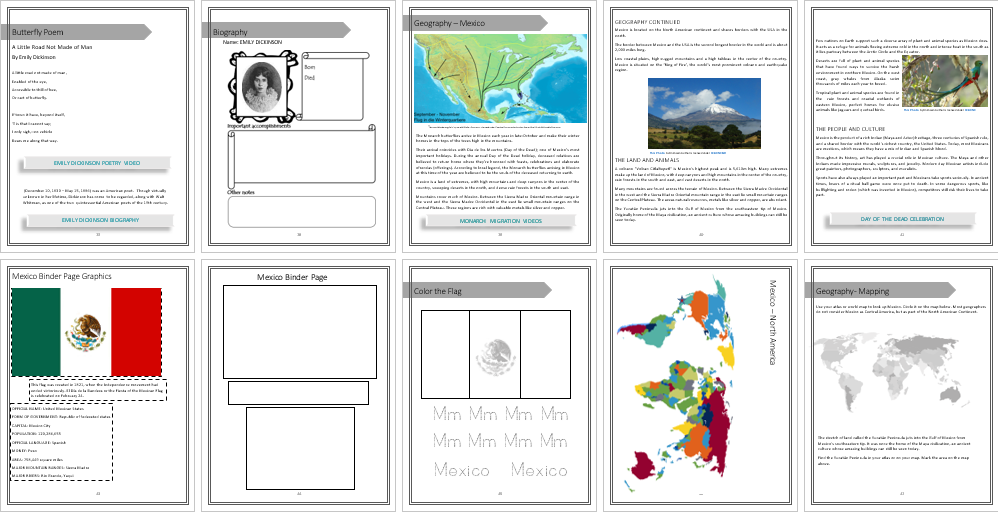 What parents say about these unit studies . . .
"Thank you! My kids are so excited. First, they went straight out to the yard and started exploring. Second, they are gathering all sorts of scientific data to learn about." ~ Jennifer S. 

" By and large, I've been a teacher for over 30 years, and THIS . . . is what real learning is all about!" ~ Mrs. Thelma R.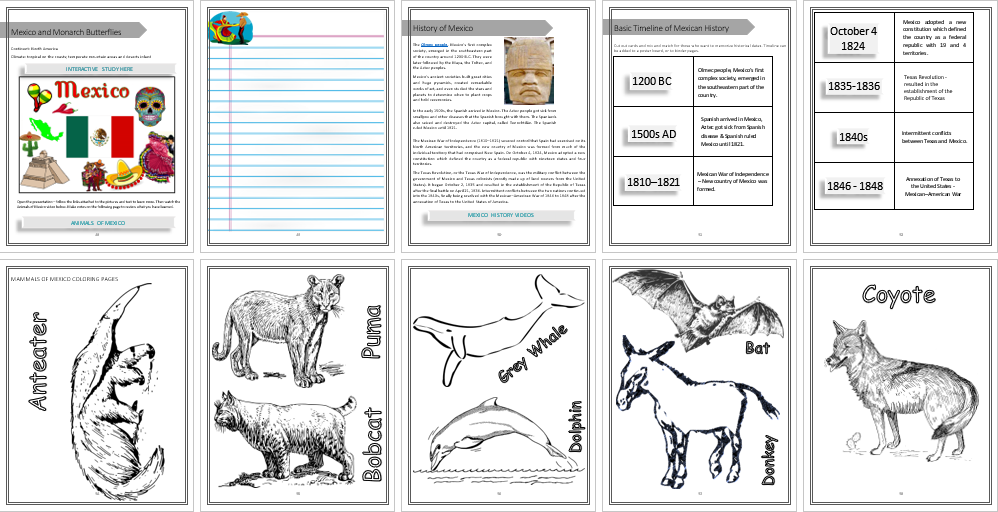 Interactive country study about Mexico includes the culture, food with the Kids in the Kitchen feature, history, geography, and animals of the exciting country.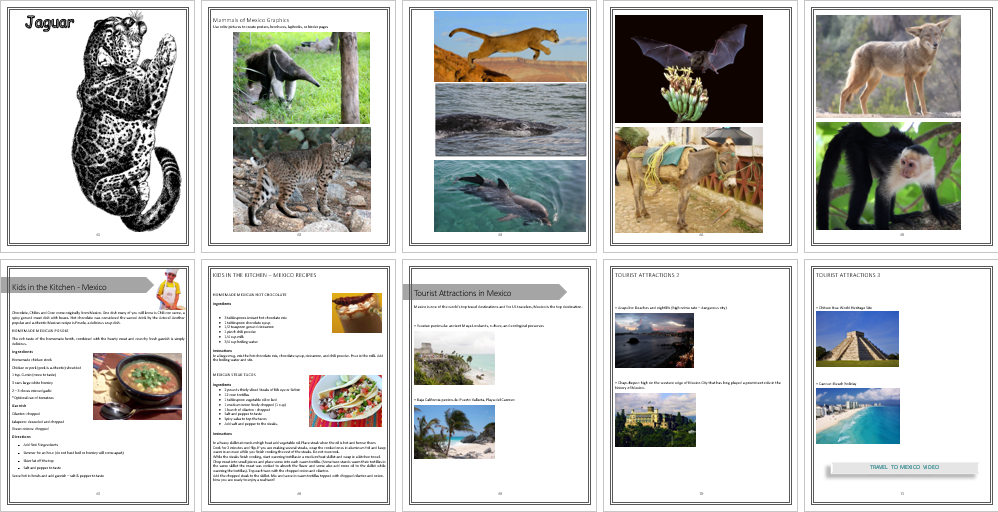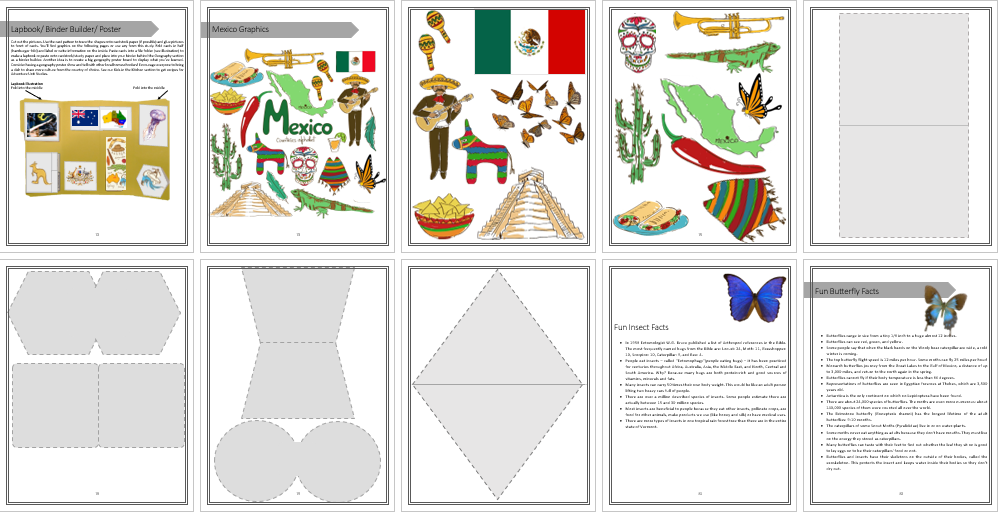 Use the Butterfly Unit Study for 1 week of study or spread it out over several with other curriculum. Math not included.
Additional features in Butterfly Unit Study include
Bible and Handwriting – 2 Corinthians 5:17 – on becoming a new creature.
Science – Butterflies – Natural history, science and anatomy and metamorphosis.
Geography – Mapping,  Mexico study.
2 Spelling lists for older and younger students alike.
History – Mexico's rich cultural history.
Kids in the Kitchen – Mexican food/ recipe
Language Arts – Exploring biographies – Emily Dickinson (artist profile) and more
Reading – Woven throughout the unit study – includes optional book list
Art Crafts and Activities – Coloring pages, word games, worksheets, notebooking pages, activities.
Teen Page and Activities – Power -point, videos, research paper and other ideas for further study.
Cross lateral learning – Projects and activities to help students with dyslexia and all different types of learners understand and retain materials.
Free pages to begin or add to a creative binder where all your studies can be kept for review or as a portfolio of your homeschool work! Lapbooking, binder builder pages, and other resources for research papers and/or sharing a project on Mexico.