Description
Bald Eagle Unit Study – Washington DC Geography
This Bald Eagle Unit Study is 92 pages with tons more built-in, interactive material to explore. Suggested lesson plans to use in a week, or in a month! Everything is built right in. All you need is a computer to read the lessons and interactive materials, and a printer for consumable pages. Recommended book list included, but not required.
Interactive Unit Study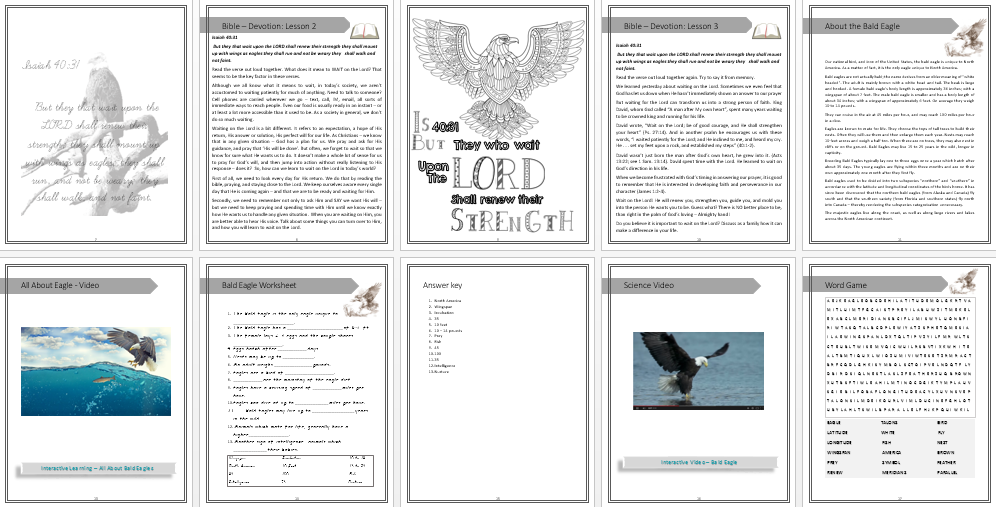 Bald Eagles Unit Study
Exciting studies include bible, science, history, geography (Washington DC), spelling, vocabulary, reading, writing, art & more. Links are included for older students to do further reading and research. Homeschool the whole family together! (92 Pages of reproducible material with additional interactive features and bonus printables).
More Sample Pages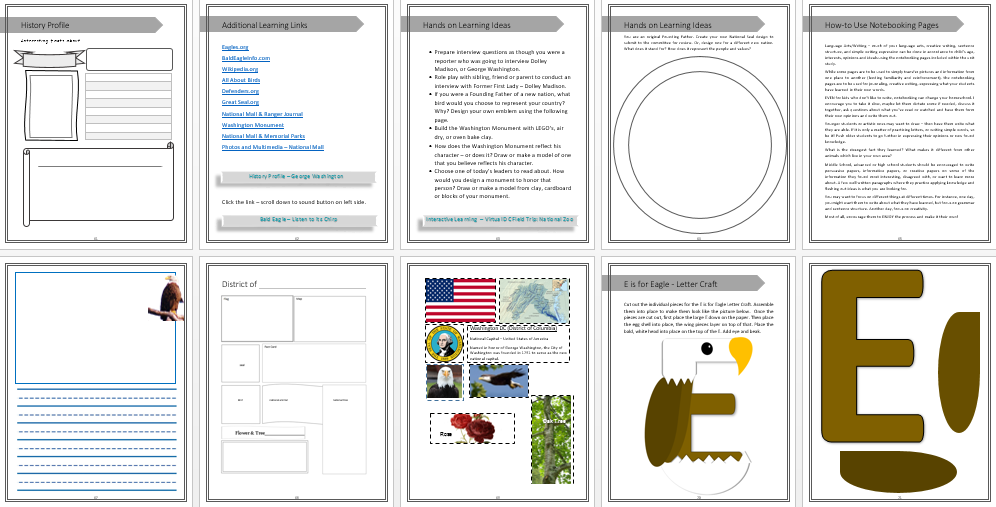 Adventures Interactive unit studies are designed for the homeschool family, by our homeschool family. Teaching multiple ages is easy with these unit studies. Combining subjects, like bible and handwriting, save you time & money.
The Bald Eagles unit study comes with flexible lesson plans laid out over the course of a week long study, or supplement other curriculum once or twice a week over the course of the month.
The Bald Eagles unit study covers every major subject – except math. All of the Wildlife Adventures unit studies take little to no preparation ahead of time. The Bald Eagles unit includes interactive links with video and more to enhance learning.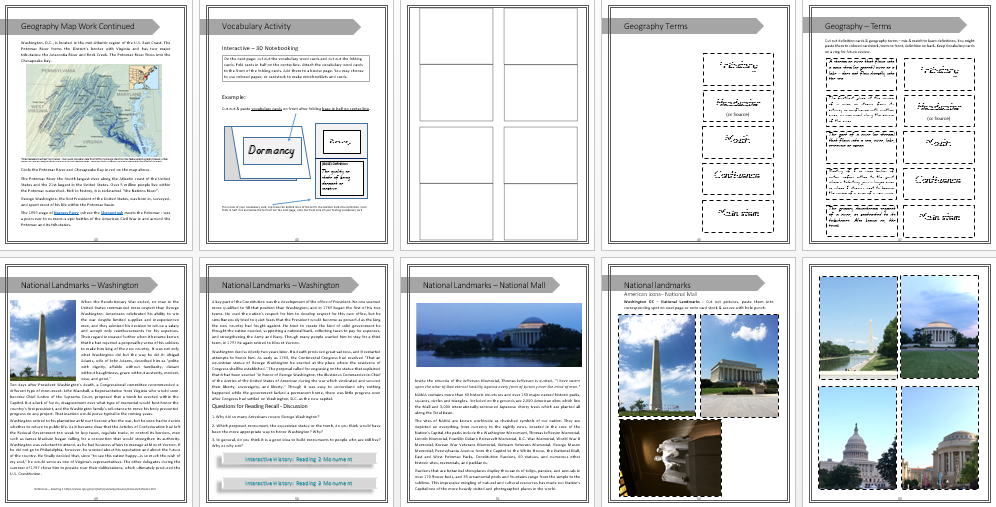 Additional features include
Bible and Handwriting – Isaiah 40:31 – What does it mean to wait on the Lord?
Science – Bald Eagles – Natural history, science.
Geography – Mapping, (District) Washington D.C. study profile and icons
2 Spelling lists for older and younger students alike
History – Profile study on Dolly Madison – who started wonderful traditions at the White House, and George Washington
Language Arts – Exploring prefixes and words of the English language, vocabulary, writing.
Reading – Woven throughout the unit study – includes optional book list
Art Crafts and Activities – Coloring pages, word games, worksheets, notebooking pages
Teen Page and Activities – Powerpoint, videos, research paper and project to discover how colleges put scientific studies together.
Cross lateral learning – Projects and activities to help students with dyslexia and all different types of learners understand and retain materials.
Free pages to begin or add to a creative binder where all your studies can be kept for review or as a portfolio of your homeschool work!
Hands on Learning – Lapbooking pages or binder builder, design a national seal, preparing interview questions, building blocks project, design a monument in honor of a leader today.