Description
Sharks Unit Study – California State Study
(Preschool – High School) Updated 2019
*digital product – interactive – print only the pages you need.
Learn why we call sharks "living fossils" and how they point to Intelligent Design by the Creator!
Like our other unit studies – it includes bible, handwriting, spelling & vocabulary, language arts, reading, science, history and geography. It is designed for teaching the whole family together.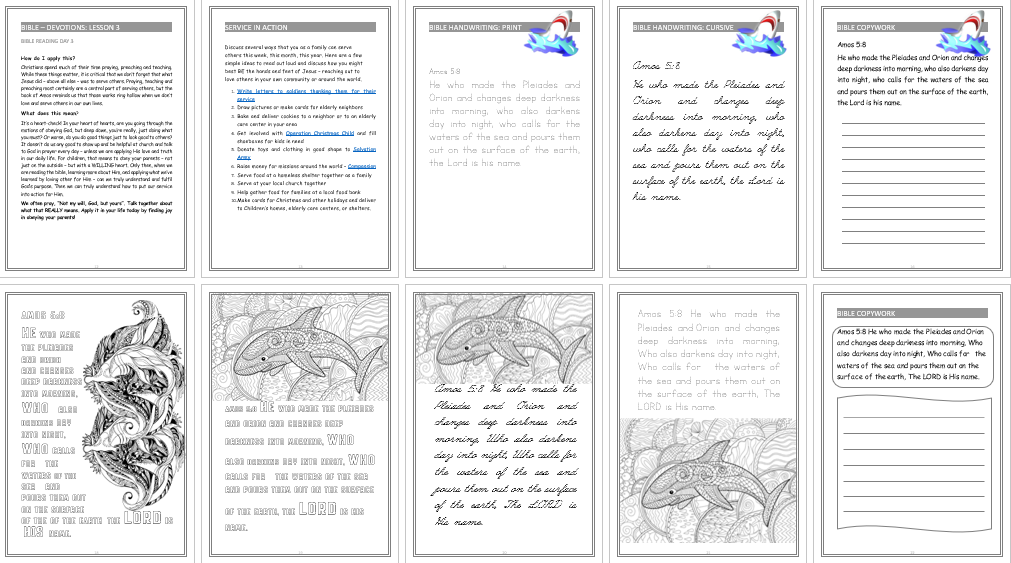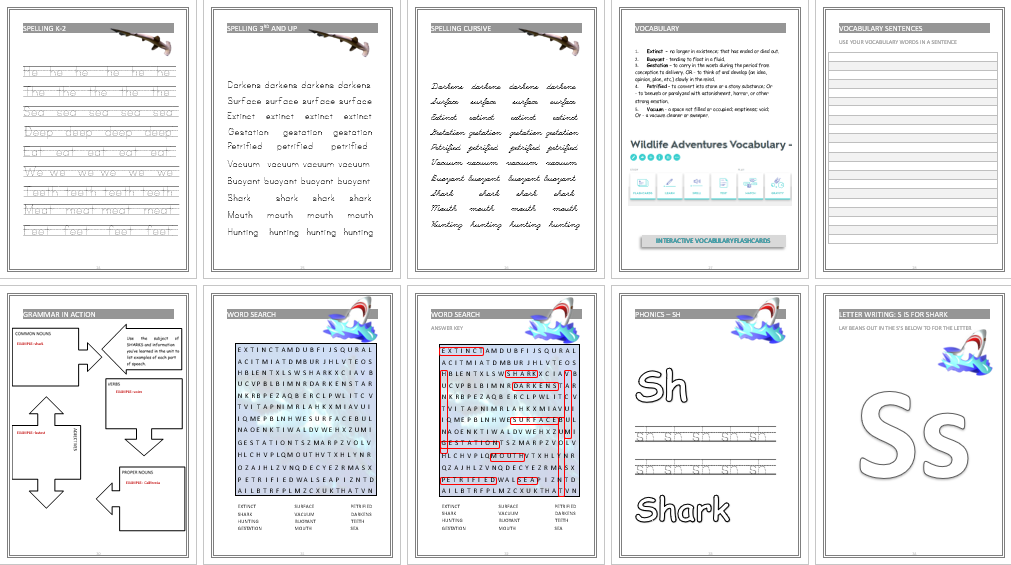 Quotes from homeschool moms and customers . . .
"Thank you! My kids are so excited. First, they went straight out to the yard and started exploring. Second, they are gathering all sorts of scientific data to learn about." ~ Jennifer S. 
"Immediately, he pulled everything out and started reading the material. Prior to finding your Adventure products, he'd been so discouraged with school! ~ Barbara P.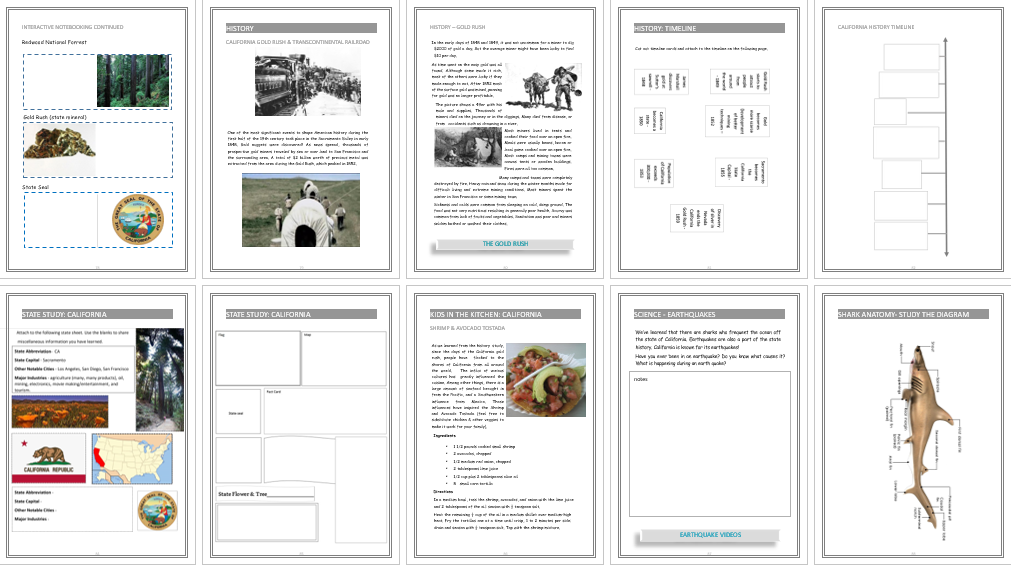 This unit is for preschool to high school with projects, art, videos, coloring pages, and links for further research. There is something for everyone in this exciting 105 page unit.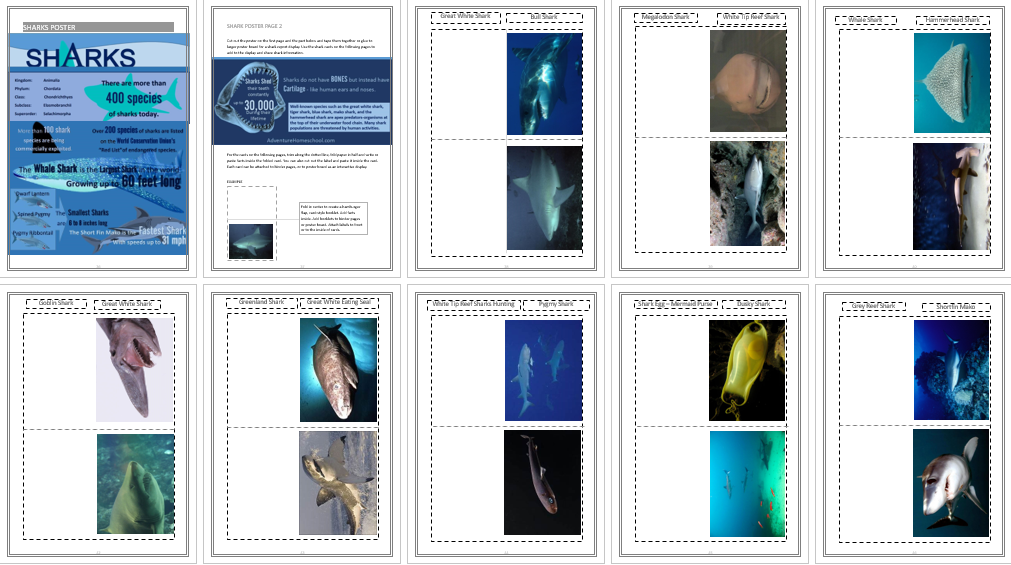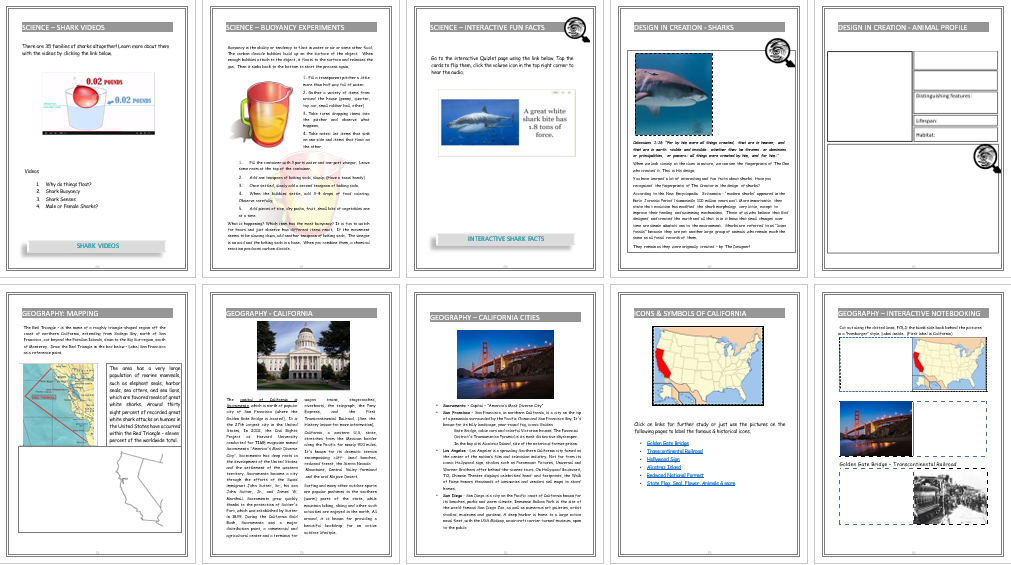 There are spelling lists for younger and older students alike. Do an experiment on buoyancy and other cool science ideas. Discover what "California food" is all about and what makes it such in the Kids in the Kitchen feature.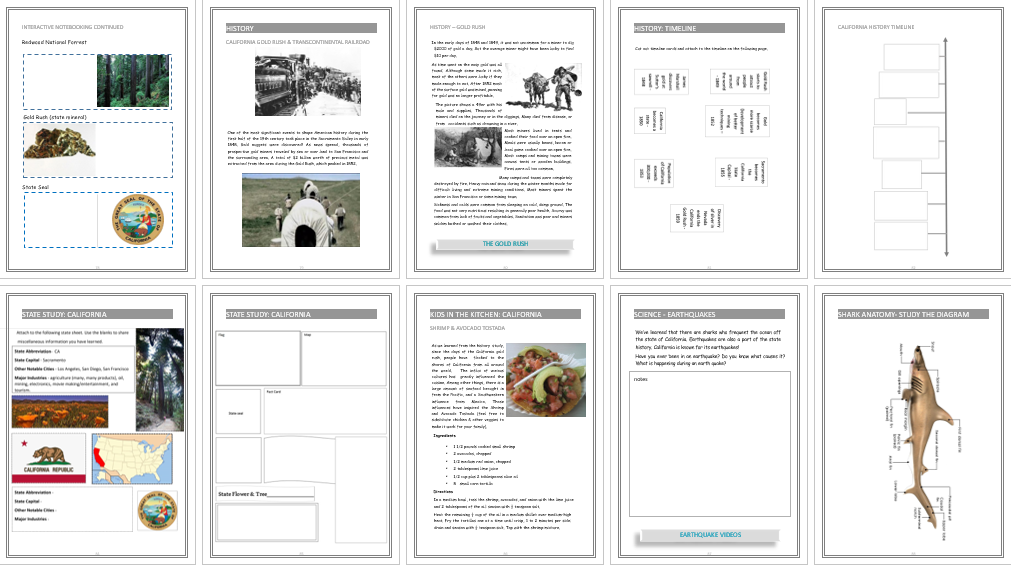 Bonus Features
Bonus features include:
Pretend Passport with stamps (we use ours for both country studies and state studies)
Kids in the Kitchen – Binder Builder – start a personalized kitchen binder with recipes from the places you study
Homeschool Binder Builder – Cover pages for your written Unit Study work – makes a great record of your studies.
Other Details About Sharks Unit Study
Bible Study – Amos, serving others
Language Arts & Grammar – Nouns, Verbs, Adjectives, interactive vocabulary
Geography – California
History – American Gold Rush, Transcontinental Railroad
Science – Sharks science, anatomy, buoyancy experiment,
Reading – woven throughout the unit as well as optional library list
Kids in the Kitchen Recipe – Shrimp Avocado Tostada
Teen Pages -additional projects and research for teens and advanced students.
Hands on Learning –  lapbooking, binder building pages, Kids in the Kitchen, science project display board and ideas, diorama, and more.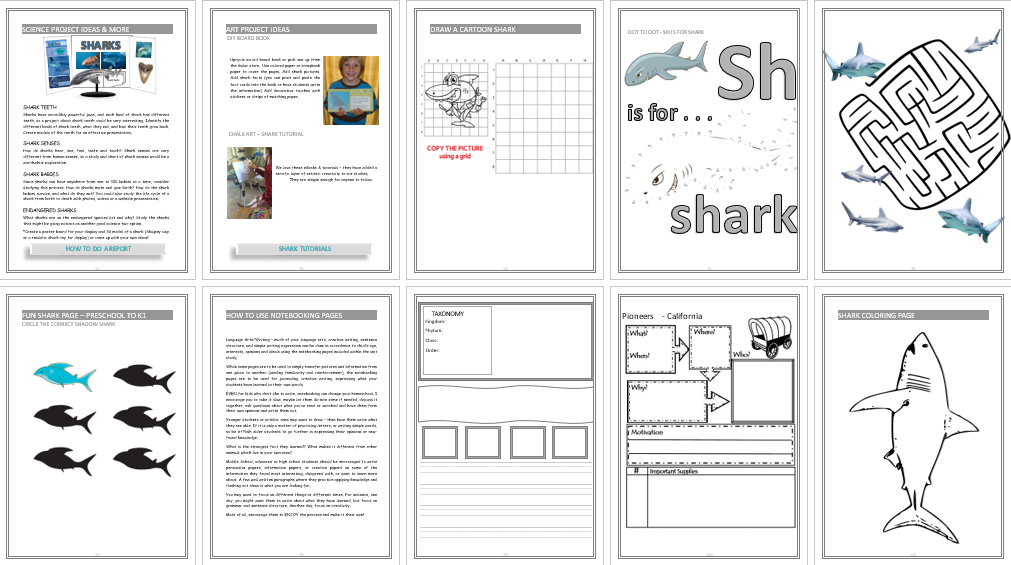 Inspire learning with hands on activities and tools kids will love.
Effective teaching means students retain what they learn. Creative teaching techniques and fun subject matter make this study real learning.
Everyday Exploring – Extraordinary Learning!