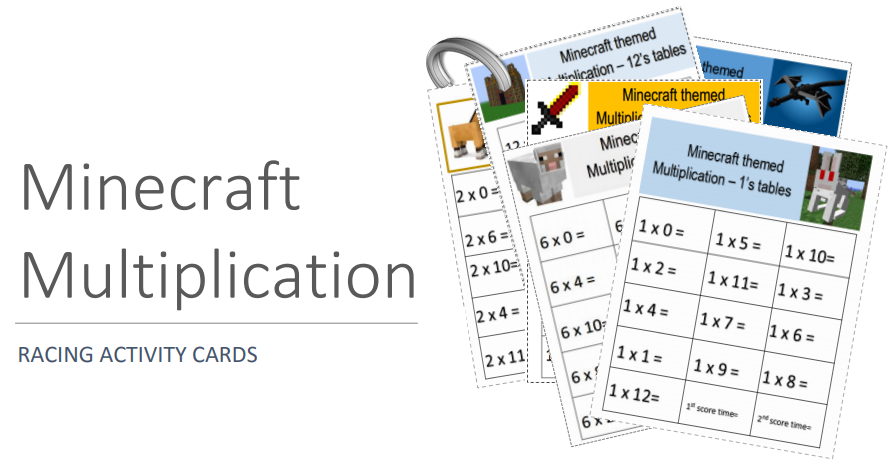 Minecraft Multiplication Cards make learning math fun! Use these free math cards to let kids race (the clock or each other) while practicing times tables.
Simply cut out the cards, laminate for repeated use, and let them race to the finish. It's useful to punch holes in the corners and keep the cards on a ring for storage and frequent usage.
Minecraft Multiplication Cards
Repeating the times tables is an important part of memorizing them for elementary students. Making it fun (consider creating a prize basket with items from the dollar store) to reward diligent learners. Using a theme, like Minecraft, helps catch the interest of kids who might otherwise NOT enjoy the process.
Dyslexia and Kinesthetic Learners
It's critically important for those with dyslexia to have repeated exposure to the basic times tables. It can be discouraging for them to have to write them out over and over again, and boring to use regular flash cards. Making a game out of the process helps them enjoy the learning and the activity of setting a timer and racing to beat the clock makes it a more active process.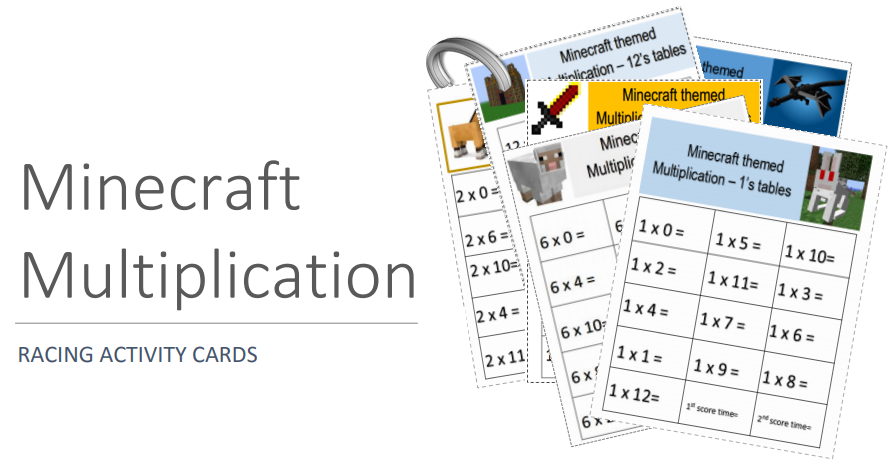 Sign up for our email to download your free Minecraft Multiplication Cards! We never share your email. You will receive occasional updates, tips, and freebies for homeschooling.
---
FREE SHIPPING and bonus digital package to help with homeschooling. Includes Kitchen Binder Builder and more!
Save $35 - Sale Price $125
with Coupon only $105 and Free Shipping!
Enter Code:  SPRING at checkout

---