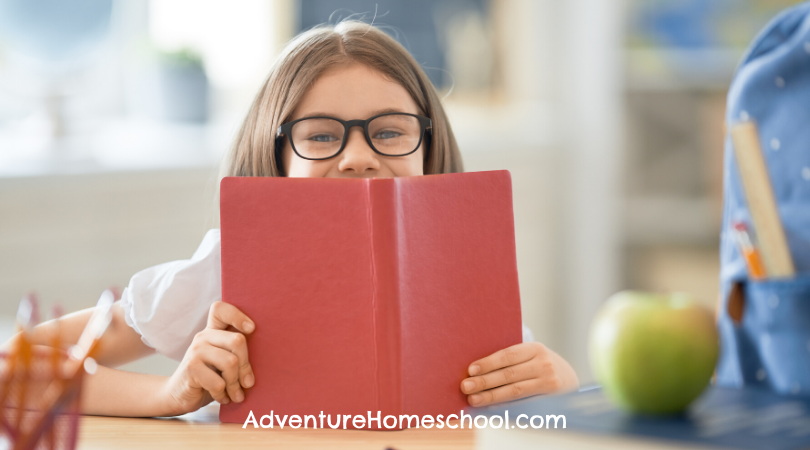 What is dyslexia? As part of my series for homeschooling – we're learning about teaching students who struggle and those who are kinesthetic learners. We begin by defining what it is.
The National Institute of Neurological Disorders and Stroke definition describes dyslexia as "difficulty with spelling, phonological processing (the manipulation of sounds), or rapid visual-verbal responding". It is considered a cognitive disorder, not a problem with intelligence. However, emotional problems often arise because of it.
*Disclosure – Affiliate links are included in this article. If you purchase a product using my links, I may make a profit. Thank you in advance for helping to support this site. I only recommend products we use and love, as well as ideas that I've found to be beneficial for homeschooling. 
Characterization
Dyslexia is characterized by great difficulty with reading despite normal or higher intelligence. People are affected differently and to varying degrees. Problems may include difficulties with spelling,  reading, and writing, sounding out words, pronouncing words and reading comprehension.
Those of us teaching students with dyslexia may witness a variety of effects from such a struggle. These include, but are not limited to – frustration, lack of cooperation, lack of focus, bad attitude, anger, hopelessness, and struggles with self-esteem. And that's just the mom! Seriously though, dealing with dyslexia without the proper support and tools is not a good idea. We need it, and our children deserve it.
The longer you go without dealing with suspected signs of dyslexia, the bigger the chance is that your child will deal with depression, anxiety, strained relationships, and feel like giving up on their school work.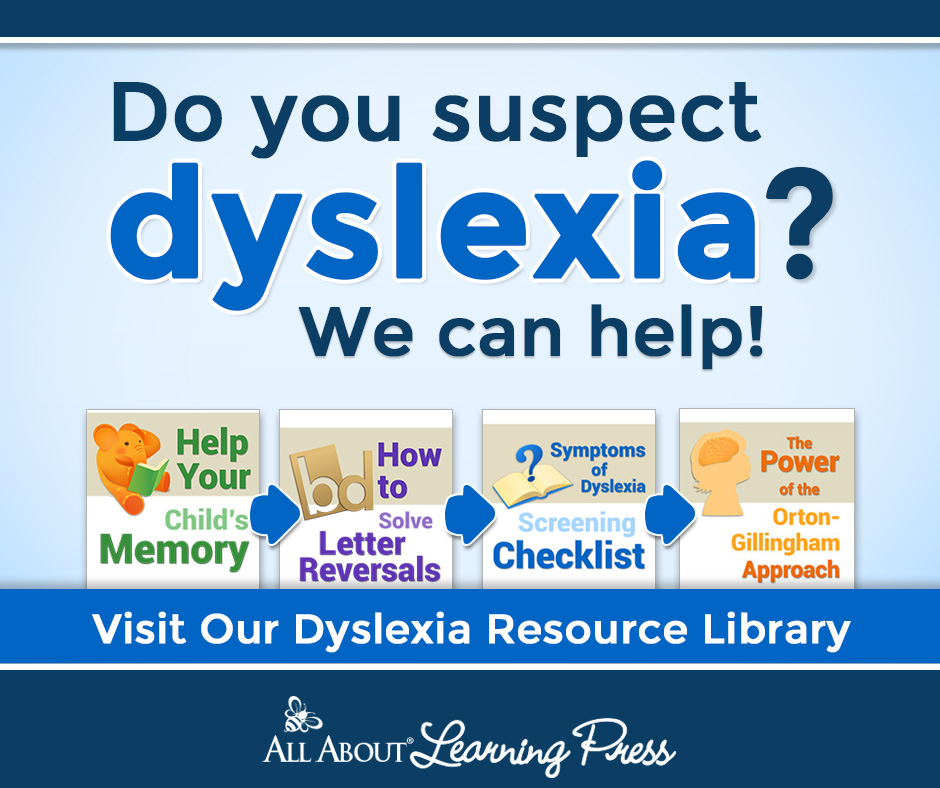 Signs of Dyslexia
In finding and understanding this disorder, we must look at the signs. Students may struggle to recognize words used regularly. Recalling sequencing of events in reading is difficult. They may appear to not be paying attention at all as they have little memory or recall of words and letters.
If you find yourself going over the same words and letters over and over again – without your child recognizing them (sometimes even immediately after review) . . . you may have a problem with dyslexia on your hands!
More Resources for Dyslexia
Learn more about the signs HERE
In this series, we will be learning more about how dyslexia affects your child, and what you can do about it! We will be sharing tips for dyslexic and kinesthetic learners with encouragement and freebies along the way.
Unit Studies and Hands on Learning
We developed our unit studies and hands on learning kits in the process of many years of  successful homeschooling. I'm happy to share that our oldest is graduating 2020 with a full academic scholarship to his favorite university!