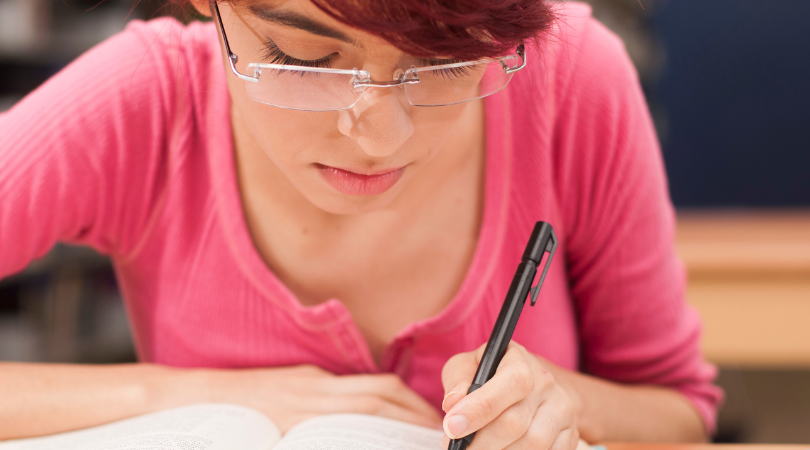 How to Write a Biography
Learning how to write a biography may seem like a daunting task when it comes to homeschooling teens, but it doesn't have to be. I've put together a terrific (and simple) easy-to-use little downloadable worksheet. The worksheet will help take the pain out of writing!
If writing and language arts are the nemeses of your teen, don't worry, you can get through it – with a little help.  Here are a few tips to help you get started:
Keep it simple – don't start by having them write a complete thesis or research paper! You'll lose that battle before it begins. Keep it simple and begin with a simple book report. If your teen hasn't done these yet, it doesn't have to be difficult.
Choosing a topic – take advantage of what they already love. Either assign a topic or book you know they will like or help them choose one on topics they enjoy. Find a hero together they actually want to learn about.
One step at a time – have them follow the steps one little bit at a time and put their notes into the biography worksheet. Once all their thoughts are down, they can begin putting sentences and paragraphs together to form their report. If they get frustrated or overwhelmed by the project, make sure they focus on it a little at a time. Set a timer if needed.
Practice makes perfect – it takes time to learn to write and the more they practice, the better they get!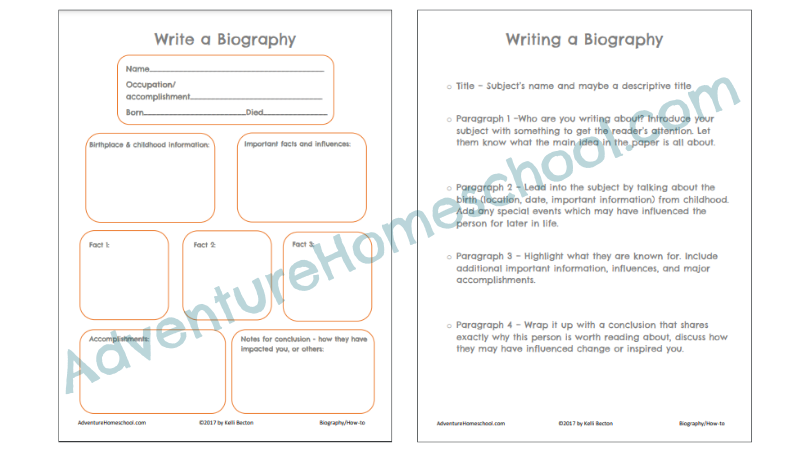 Biography Worksheet
Download your free Biography Writing Worksheet. Unsubscribe at any time. Your email is always protected.
Email*