Disclosure: We use affiliate links.
Adventures Unit Studies Bundle 1
Updated 2018 – Preschool to Teen Studies
Adventures Unit Studies bundle 1 includes 4 complete unit studies – an entire month of homeschool study – or spread it out using them 1 day a week for 4 months. This is a great value for the whole family! 
When you study the Butterflies Unit Study Adventures – you journey to Mexico for the migration of the butterflies. Explore the culture with an interactive slideshow.  You'll study the history and geography of the country, practice mapping skills, and create pages for your homeschool binder.
So much is packed into this fun, interactive unit study! Free download is included to start your own Adventures Homeschool Binder with beautiful cover and notebooking pages – perfect to store your work.
Sample Pages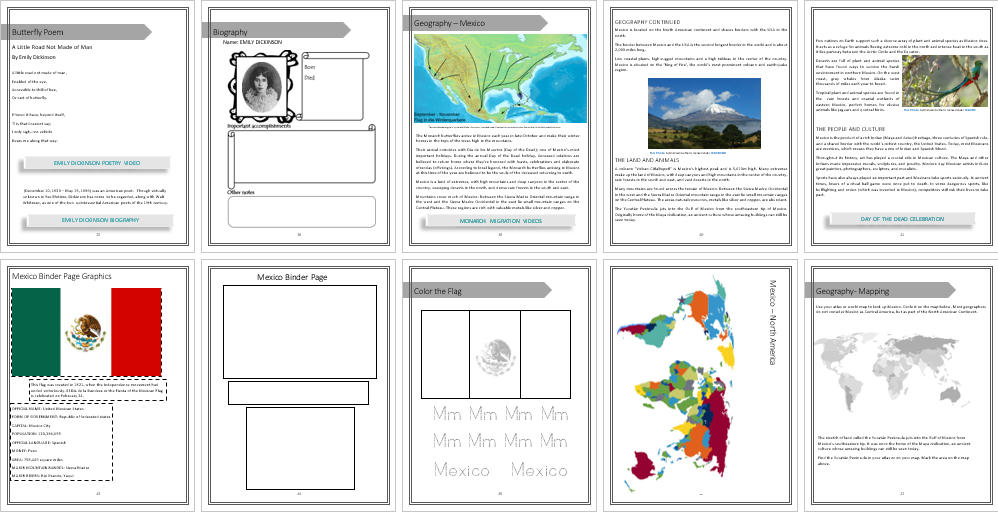 Did you know that Ben Franklin never wanted bald eagles to be the emblem of our nation? Find out why he preferred the wild turkey to the majestic bald eagle. New Design in Creation pages include information which explains why the design of the Bald Eagle was masterful and intentional, not an accident. Learn about our national icons and the impact First Lady Dolly Madison made in our history. Explore both history, and natural history, along with science that includes videos, word games and hands on learning.
Bald Eagles unit study includes bible, science, history, geography (Washington DC), spelling, vocabulary, reading, writing, art & more. Homeschool the whole family together.
Sample Pages
Did you know that there is a jellyfish called the "immortal jellyfish"? Find out how and why. Along with the science and the life cycle of jellies – you will learn about their history and the geography of Australia – where deadly jellyfish swarm the waters.
Make an Australian Meat Pie, and learn why God created jellyfish! Study the life of Australian Missionary – John Flynn, and how God used him to meet the needs of people in the outback. 
Make your own Didgeridoo, create a jellyfish in a bottle and more! 
Sample Pages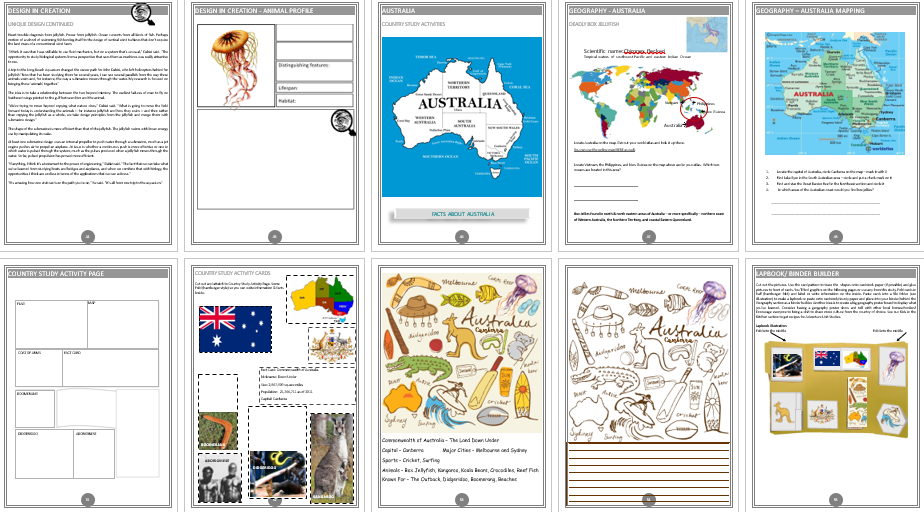 The whole family will enjoy learning about dolphins with exciting stories, history, bible memory and handwriting exercises for both print and cursive.
The science covers dolphin anatomy, using dolphins for animal therapy and more. Geography will carry you to ancient Greece where stories of dolphin go back to ancient times. Rich in History, you'll learn about many of the iconic Greek places and enjoy hands on creative activities to help students retain what they are learning. Create your own mini-Olympics competition, build a replica of the Parthenon out of  blocks, enjoy a tasty recipe. Great for all ages with additional projects for further research for older students who want to dig deeper. 
Sample Pages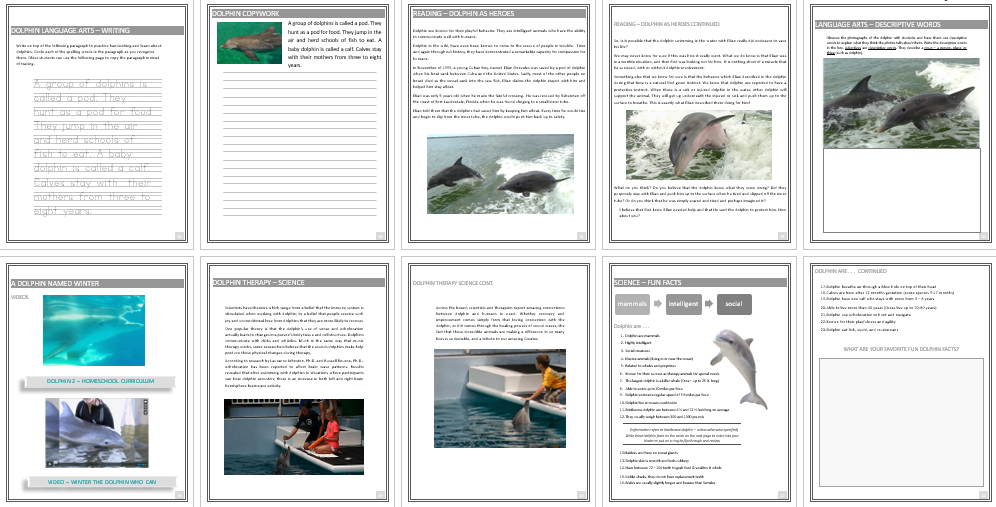 Ignite a desire to learn & enjoy exploring God's Creation – together!
Save BIG with Purchase of the Bundle
Regular Price $39.96 – Now only $25
Wildlife Adventures Bundle 1 – Unit Studies for Homeschooling 
Go HERE to Join
our free Facebook group to get access to the best homeschool deals, tips, and ideas to make this the best year ever!  
Disclosure: We use affiliate links. If you make a purchase with our links, we may receive a small profit, at no additional cost to you. Thank you for your loyalty. Your support helps us maintain the site.