Disclosure: We use affiliate links.
Fossil Kit Homeschool Learning Tools
The Sharks Teeth and Fossil Kit is one of our favorite educational tools for hands on learning! Upgraded in 2018, the fossil kit comes in a plastic container with labels, magnifying glass, includes the Sharks Unit Study (with state study on California – value $9.99), and a variety of fossilized sharks teeth and an exciting mix of other fossils. Shipping total included! 
See details below! 
Fossil Kit Includes A Variety of the Following:
Fossilized sharks teeth (80 – 100) with a few we call "necklace worthy"
Laminated ID chart
Shark Unit Study (with study of California)
Magnifying glass
Labeled storage box
Manatee bones
Sea Turtle scoots and shell pieces
Stingray barbs
Stingray mouth plates
Puffer fish mouth plates
Dolphin and/or various fish teeth
Mastodon tooth or tusk chips/bone fragments
Ammonites
Orthoceras sea squid
Fossilized clams
Crinoid stems
Dinosaur bone frags
Fossilized sea urchin
Gastropods
Cephalopods
Coral
*It can be helpful to wet your fossils to see the details! We suggest also using the included magnifying glass to study closely the design of each fossil.
Fossil Kit $45.00 $38.99 with Unit Study
Discounted Shipping Only $5
Includes Laminated ID Chart & Magnifying Glass
Sharks Teeth Fossils of various types and sizes, manatee bones, puffer fish mouth plates, stingray mouth plates, stingray barbs, sea turtle scoots and shell pieces, and other bones and fossils with ID chart for Hands on Learning Fun!
Most fossils have been found by us as we explore and scour the beaches and rivers of Southwest Florida. We hand select each piece to make the fossil kits a balanced mix. No two kits are exactly alike, just as no teeth are exactly alike. The ID charts are laminated. 
Regular Price $45 + $12 Shipping
On SALE $38.99 + $5 Shipping= $43.99
Adventures Fossil Kit
The selections are chosen to include an array of specimens and a variety of different kinds of teeth to make the experience more educational and fun!
Regular Price $45 + $12 Shipping
On SALE $38.99 + $5 Shipping= $43.99
We recommend using a magnifying glass and good lighting to inspect each piece and chart the data for scientific purposes. Refer to the included chart and labels to identify the specimens, catalog and list them in your science journals or notebooks. Students may want to sketch them as well.
Value $9.99 – Our Interactive Adventures Unit Studies are designed for the whole family to learn together. They include hands on projects and ideas to make learning fun and effective. Each unit study focuses on a different animal as well as a geographical location. They include bible, handwriting (print and cursive) spelling, vocabulary, history, art, hands on learning projects and more. Be sure to check out our exciting new  Adventure Packs. They are full of tools to enhance learning. The Adventures Unit Studies will help your children get to know their Creator through the careful study of His creation. Learn to use everyday exploring and creative homeschooling to get kids excited about learning.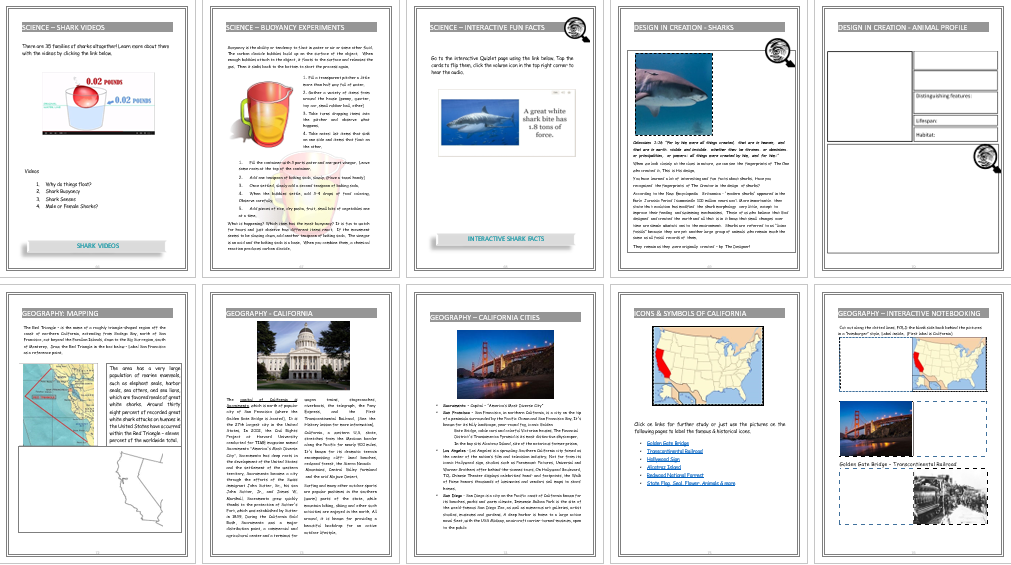 Regular Price $45 + $12 Shipping
On SALE $38.99 + $5 Shipping= $43.99
Adventure Homeschool
"Everyday Exploring – Extraordinary Learning"
Go HERE to Join
our free Facebook group to get access to the best homeschool deals, tips, and ideas to make this the best year ever!  
Disclosure: We use affiliate links. If you make a purchase with our links, we may receive a small profit, at no additional cost to you. Thank you for your loyalty. Your support helps us maintain the site.