Disclosure: We use affiliate links.
Creative learning ideas can change how you teach, and how well your children retain what they learn! I don't know about you, but I am looking forward to another homeschool year. I'm busy planning. I've warmed up the printer and have begun getting ready to start a fresh new season of schooling. 
Creative Learning Ideas – Homeschooling
Creativity in your homeschool can make the difference between having kids who love learning, and kids who cry when it's time to start the school day. You don't have to be afraid, anyone can employ these ideas to make learning fun and effective! 
I hope you'll be inspired by these creative learning ideas. 
Atmosphere – mix it up! We aren't constrained to the desk or table. Get out, put your work on a clipboard & go to the park for a change – or even the back yard. 

Variety of Methods – we love reading out loud together, and that is effective, but employing a variety of methods makes learning extremely effective for all learners. Incorporate Audio files (like these awesome History Adventures)!  Use notebooking pages, online lessons and more! 
Fun Themes inspire learning – read more about that here & grab a great freebie.

Let kids build, color & draw while you read out loud. You'll be amazed at how much better their retention is when you use this simple technique.

Pick topics the kids love and pull spelling, vocabulary, reading & more from that topic. Check out our Unit Studies HERE & you can employ the same technique to any topic. 
Incorporate art, cooking, and life lessons into your homeschool. When we are learning about an area in the world or in the country, we like to cook the food! I get dinner done, the boys learn to cook, and they enjoy a cultural experience. Planning the groceries? Involve the kids, have them help find the best deals, plan meals and stick to a budget. Do they know how to use a checkbook or balance sheet? 
Hands on learning  – we use tools that make learning fun and exciting! See our Adventure Packs & Unit Studies HERE. 
FREEBIE Set of General Notebooking Pages
12 Pages total that can be used for a variety of topics
Get instant access to all our free materials in one place! There are hundreds of pritables, interactive lessons, and activity packs to choose from. All we require is that you become a subscriber to our newsletter. Don't worry, if you have already signed up for our newsletter,  you won't receive duplicates. We are adding more every day! 
---

Learn more about our Hands on Learning Unit Studies and Tools HERE
---
More Creative Learning Ideas
. . .
Take a moment to check out the wonderful new audio series from Family Audio Adventures! These are valuable history lessons that are so much fun – the kids don't even realize they are learning.
Informative enough to use for homeschool lessons, yet entertaining enough for family fun night!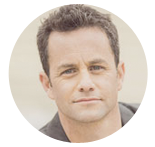 Kirk Cameron said that it's "so innovative and powerful… it could actually change America".
Go HERE to Join
our free Facebook group to get access to the best homeschool deals, tips, and ideas to make this the best year ever!  
Disclosure: We use affiliate links. If you make a purchase with our links, we may receive a small profit, at no additional cost to you. Thank you for your loyalty. Your support helps us maintain the site.