Disclosure: We use affiliate links.
High School Transcripts – Track homeschool grades .  .  . this is something I gave up a long time ago! BUT, this year, my high schooler has needed a transcript so he can begin to work towards college AND even start Dual Enrollment in the fall. 
High School Transcripts
So, Mama has had to learn a new trick! I dug in and pulled up some state standards and studied our Florida Virtual School to see what classes are offered to their high school students. I also made a list of the things my teen wanted to study and things I wanted him to master. 
I've organized and combined his ideas with mine, and matched them up as closely as possible to the classes (or created our own class name) that are being offered in school. I'm creating high school transcripts. The entire programs are laid out so you can use them as a guide as you plan out the year. Just plug in the classes your student is taking. 
I have used a binder and our flexible planner to track thus far. In April, I spoke at a homeschool conference in Melbourne, FL and met Jennifer Parkerson, who ran the conference. Guess what? She has the PERFECT solution! Applecore system will walk you through grading and attendance to help you create an awesome high school transcript.
How it Works – High School Transcripts and More 
Tips for Digital Curriculum – high school transcripts
I like to store my digital curriculum on scandisks and in cloud files! 
It's important to print out what you will need first. Much of the digital curriculum options are interactive & most all can be carried on a tablet easily. Remember, you don't have to print every page – only the pages your kids will NEED for writing and such. 
---
Take a moment to check out the wonderful new audio series from Family Audio Adventures! They are valuable history lessons that are so much fun, hence, the kids don't even realize how much they are learning.
Informative enough to use for homeschool lessons, yet entertaining enough for family fun night!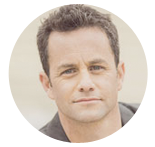 Kirk Cameron said that it's "so innovative and powerful… it could actually change America".
Go HERE to Join
our free Facebook group to get access to the best homeschool deals, tips, and ideas to make this the best year ever!  
Disclosure: We use affiliate links. If you make a purchase with our links, we may receive a small profit, at no additional cost to you. Thank you for your loyalty. Your support helps us maintain the site.