Disclosure: We use affiliate links.
Do you believe art matters for education and the new workplace? For many years, the best teachers have known what the rest of the world is beginning to understand. Art is a crucial component of a well-rounded education.
A creative education develops critical thinking, problem-solving and hand-eye coordination in young and old alike. It nourishes the brain in ways which other studies are unable to achieve, as well as using right brain power verses left brain. It provides an option to explore the possibilities outside the box. In a world where so much is "ready-made", children learn to use their imaginations!

Art Matters for Education and the New Workplace
Creative learning teaches children to express how they feel, think, and to view the world in multiple mediums. It provides the outlet they need to take risk, and learn to look at things from a new perspective. 
Our workplace, marketing and society in general has undergone major changes in the last five years. The predominance of visual images and demand for new abilities It has effected every aspect of our lives. It has transformed the workplace in most every industry in one way or another.
Creativity
In his book, The World Is Flat,  journalist Thomas L. Friedman insists aesthetics and creativity are just as important as technical knowledge in the new economy.
The secret sauce comes from our ability to integrate art, music, and literature with the hard sciences," Friedman says. "That's what produces an iPod Revolution or a Google. Integration is the new specialty. That is what we need to prepare our children to be doing."
Yes, art matters for education and the new workplace! Creative thinking helps students find new and interesting paths for such expression. It is an integral part of problem solving and development of critical thinking.
Visual arts teach kids that problems can have more than one solution, and questions can have more than one answer. Unlike academic focus where correct answers prevail, art is based on the opinions and perspective of the artist. It improves visual-spatial abilities, reflection, and experimentation (all of which are needed for strong science and math skills). Making students familiar with such endeavors empowers them and builds confidence so they may conquer tomorrow's problems with a creative edge. 
Trends in the Workplace
The trends of the new workplace suggest that educators need to strengthen visual arts education.  We must learn to integrate the arts into other areas of learning in order to ensure that students become knowledgeable and skillful in this visual age.
Art Matters for Education and the New Workplace. Art opens up a world of possibilities!
FREEBIE – Exploring Winter Animals and Plants
Add adventure and creativity into your homeschool day. All month long – we've been discussing ways to teach your kinesthetic and dyslexic learners. These winter animals and plants assignments are terrific for kinesthetic learning due to the hands on nature. Observation, sketching and critical thinking techniques emphasized in the everyday exploring activities, along with quick and easy lessons and information – ignite both left and right brain activity in students! 
Enter your email below. We protect your information and you will go directly to the download page to save or print the pages for your homeschool. 
Take a moment to check out the wonderful new audio series from Family Audio Adventures! These are valuable history lessons that are so much fun – the kids don't even realize they are learning.
Informative enough to use for homeschool lessons, yet entertaining enough for family fun night!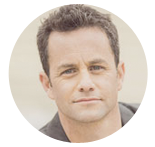 Kirk Cameron said that it's "so innovative and powerful… it could actually change America".
Go HERE to Join
our free Facebook group to get access to the best homeschool deals, tips, and ideas to make this the best year ever!  
Disclosure: We use affiliate links. If you make a purchase with our links, we may receive a small profit, at no additional cost to you. Thank you for your loyalty. Your support helps us maintain the site.