Disclosure: We use affiliate links.
Animal Theme Number Cards – Kinesthetic Learning Style
Animal Theme Number Cards – Kinesthetic Learning Style for beginning writers and great for dyslexic learners. FREE for homeschool families! Knock out numbers with your young learners!
All month long I'm sharing tips and resources for teaching your dyslexic and kinesthetic learning style students. 
Series posts: 
Animal Theme Number Cards & Number Writing Pages
So, how can these pages help your student with dyslexia? Practice matters. While we've been discussing ways to actually help the dyslexic brain learn best in our series . . . it is important that we remember they need to have consistent practice.
I like to use animal themes to inspire my dyslexic learner. The cards are colorful, they visibly represent each number in a way that is easy for a dyslexic reader to process, and there is a short amount of writing practice (and reading) involved in the writing pages – so as to provide practice without overwhelming the dyslexic learner.
A kinesthetic learner will enjoy the act of flipping through the cards and physically touching and counting the animals as they learn. These are small movements, but the hands on learning activity makes a difference for your kinesthetic and dyslexic learners. 
Sample Pages 
Enter your email for our newsletter and go directly to the download page for the animal theme number cards and writing pages! We protect your information and send freebies and useful information for homeschool.
---
Take a moment to check out the wonderful new audio series from Family Audio Adventures! These are valuable history lessons that are so much fun – the kids don't even realize they are learning.
Informative enough to use for homeschool lessons, yet entertaining enough for family fun night!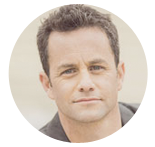 Kirk Cameron said that it's "so innovative and powerful… it could actually change America".
Go HERE to Join
our free Facebook group to get access to the best homeschool deals, tips, and ideas to make this the best year ever!  
Disclosure: We use affiliate links. If you make a purchase with our links, we may receive a small profit, at no additional cost to you. Thank you for your loyalty. Your support helps us maintain the site.