Disclosure: We use affiliate links.
What exactly is a Kinesthetic Learning Style? Why would I want to take note of it in our family homeschool? What are the benefit of this style of teaching and learning for my children? 
Kinesthetic learners are those who NEED physical movement, touch, active involvement in their learning. The great news is – it's an extremely effective style of learning and teaching for all kinds of learners. You can incorporate auditory, visual and kinetic learning all together to really help your students retain what they are learning! 
Kinesthetic Learning Style – Nature Homeschool
The Kinesthetic Learning Style is extremely compatible with studying nature in your homeschool. Getting students outdoors to explore God's creation, gets them excited about learning and is the perfect backdrop for tactile, kinesthetic and dyslexic learners. As a matter of fact, it's a wonderful backdrop for all learners. 
All month long, we are investigating teaching strategies for kinesthetic and dyslexic learning. 
Homeschool Nature Walks
From the beginning of our family homeschool, nature walks have played an important role in the education of our children. It is an easy and engaging kinesthetic learning style technique if you apply a few interesting learning strategies. I'm so glad we learned early on to incorporate this style of learning! It makes for some terrific communication and conversations with my boys! We walk, we listen and look at the flora and fauna all around us. I'm amazed at the impact it has had on their education.
(Bug Viewer from our Adventure Packs HERE)
I used to be the teacher . . . these days as we walk and explore – they are most often telling me what type of bird or bug we are seeing!  They have become inspired by this style of learning . . . to investigate further, read and research more about the animals and habitats we come across. Best of all, they have learned to recognize the fingerprints of the Creator on His masterpiece! 
Kinesthetic Learning Style Tools
We find these nature walks and tools to be extremely beneficial to our dyslexic learner, and all our boys. They are all different, with different learning styles, yet this hands on learning works well for each of them. Some of the tools we use to enhance learning (and have put together in our exciting adventure packs) are listed below. 
Backpack 

Binoculars 

Journal 

Sketch book 

Magnifying glass 

Bug viewer 

Measuring tape 
On our more recent nature walk, we spotted and observed a stone crab, kestrel, robins, blue jays, fish, wild coffee, caterpillar, cicada, garden pineapple, and an alligator. The boys used their magnifying glasses to take close looks at those they were able. They used their binoculars to spot the kestrel and look closely at the robins. They measured the width of several different trees and compared the bark and leaves in their nature journals. They sketched pictures and entered scientific data and we will continue the study by looking up additional information on the flora and fauna we saw. 
These are some of the favorite tools which have allowed us to take a deeper look into nature. Our boys are learning to recognize the fingerprints of their Creator, and to learn more about Him and the world around them by the careful study of His design. 
FREEBIE
Enter your email for our newsletter and go immediately to the download page to print these Nature Activity Cards (A – K) to use on your homeschool nature walks. Place them on a metal ring to reference flora and fauna you have in your area or that you've learned about. 
Sample pages
Email*
Audio Learning – History Adventures
Take a moment to check out the wonderful new audio series from Family Audio Adventures! These are valuable history lessons that are so much fun – the kids don't even realize they are learning.
Informative enough to use for homeschool lessons, yet entertaining enough for family fun night!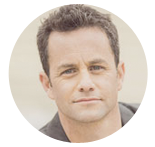 Kirk Cameron said that it's "so innovative and powerful… it could actually change America".
Go HERE to Join
our free Facebook group to get access to the best homeschool deals, tips, and ideas to make this the best year ever!  
Disclosure: We use affiliate links. If you make a purchase with our links, we may receive a small profit, at no additional cost to you. Thank you for your loyalty. Your support helps us maintain the site.