Disclosure: We use affiliate links.
---
Doodling for Dyslexia – Kinesthetic & Dyslexic Learners Freebie
Doodling for Dyslexia – Kinesthetic & Dyslexic Learners. Welcome! Thank you for joining us for this January series with freebies and information to enhance your homeschooling experience. All moth long, I'm sharing tips and resources to teach your dyslexic and kinesthetic students more successfully.
Although designed especially for students with dyslexia, these are ideas that every homeschooler can put to good use! 
Why 'Doodling for Dyslexia'?
One of the techniques that we have found that works best for our dyslexic son . . . is doodling! Pretty much any creative activity that activates the right brain (the creative side) makes a difference in his ability to read well. 
There is research to show that when those without dyslexia read, the left brain shows tremendous activity. For dyslexics, it is not so. There is a disconnect in the information pathways in the brain. Yet, the brain is amazing and wonderfully designed. Much like you find blind people whose hearing and other senses are heightened to help make up the difference for lack of sight – we find that when those with dyslexia engage in creative activities (such as doodling) the activity in the right brain helps to "power" the ability to read.
This is my very simple, non-medical understanding of how it works, but my opinion is further strengthened not only by the common sense of the thing, but also due to our personal experience. I've watched it take place with my own eyes and it made more of a difference within the first week than three months of pulling our hair out with daily reading. 
Albert Einstein said,
The greatest scientists are always artists as well." 
Perhaps it is because they are regularly exercising various parts of the brain, and boosting that brain power! It's a decent theory anyhow. Don't you agree? 
Implementing Doodling for Dyslexia
I find that if I have my son do one simple doodling worksheet before reading, it makes a world of a difference for him. He makes the connections between the letters and sounds to help him read much faster. Any artistic project helps to give him extra brain power as he goes to read. When worksheets are not available, simple doodling or drawing will also help. 
We use simple art kits with chalks and basic supplies – art and nature journals.  See our Audubon Interactive Study & Drawing Video Resources HERE
FREEBIE Printable Packs – Doodling for Dyslexia
6 Various Packs of doodling pages with reading and writing for language arts. Fun themed Copywork with sayings, poetry and more. Also includes sheets for younger students to help those learning with dyslexia and early learners. 
Sample pages 
---

---
Take a moment to check out the wonderful new audio series from Family Audio Adventures! These are valuable history lessons that are so much fun – the kids don't even realize they are learning.
Informative enough to use for homeschool lessons, yet entertaining enough for family fun night!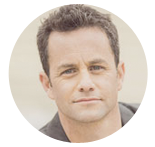 Kirk Cameron said that it's "so innovative and powerful… it could actually change America".
Go HERE to Join
our free Facebook group to get access to the best homeschool deals, tips, and ideas to make this the best year ever!  
Disclosure: We use affiliate links. If you make a purchase with our links, we may receive a small profit, at no additional cost to you. Thank you for your loyalty. Your support helps us maintain the site.