Disclosure: We use affiliate links.
 Building Bridges for Kinesthetic and Dyslexic Learners
We're Building Bridges for Kinesthetic and dyslexic learners who benefit greatly from creative tactile activities. The idea on this topic is to get those little neurons firing in the brain so they may bridge the gap between the areas which need extra support.
Building Bridges
Dyslexia is a wiring problem. Doodling and other creative activities help to re-wire those connections. We've discussed doodling HERE, today we are taking a look at some more kinesthetic and tactile ideas to get the creative juices flowing in order to empower our students (especially those with dyslexia). 
All students can benefit from this type of learning activity as they help to activate both sides of the brain . . . which leads to better retention of information and helps those with dyslexia to read. 
We're building bridges for homeschoolers . . . in more ways than one! 
Implementation
The way this works in our family homeschool is pretty simple. While I am reading out loud in our Adventure Unit Studies  our boys will build with Lego's, wood planks,  Zoob or other building toys. Before we begin, I often print out a picture for them of an important historical icon, place in the geography lesson, animal or whatever it is we decide to build (not always a bridge). 
Often times you will find that the very child who is struggling so much with reading, is incredibly creative! There IS a little genius in all of us . . . 
It has also been a terrific confidence booster for my son who has dyslexia, because his artwork is advanced. Every child needs to feel good about their work, especially when they are struggling in an area such as reading.
Using creative activities in your family homeschool, incorporating them right into the lessons will build bridges for brain power.  It will get those synaptic connections in the brain firing and help students retain and comprehend more of what they have learned. 
Creative Products for Building Bridges and Brain Power
These are products, or very similar to the products which we personally use on a regular basis in our homeschool. Building bridges for kinesthetic and dyslexic learners is easier when you have the right tools! The tools don't need to be fancy or complicated to be effective. Use what you have on hand, or try one of the products pictured below. 
---
All About Reading
All About Reading is a program specially designed to help kids learn to read. If your child has dyslexia, it is the best program on the market to teach them. It has colorful & creative tools used for building bridges for kinesthetic and dyslexic learners. 
---
Building Bridges for Kinesthetic and Dyslexic Learners
 Take a moment to check out the wonderful new audio series from Family Audio Adventures! These are valuable history lessons that are so much fun – the kids don't even realize they are learning. Children and adults alike, love the stories. This is an exciting audio series, that is perfect for dyslexic students. 
Informative enough to use for homeschool lessons, yet entertaining enough for family fun night!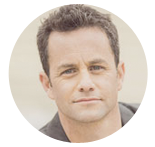 Kirk Cameron said that it's "so innovative and powerful… it could actually change America".
Use coupon code ASH1 to save 67% with the link below. Click on the ad to learn more!

Go HERE to Join
our free Facebook group to get access to the best homeschool deals, tips, and ideas to make this the best year ever!  
Disclosure: We use affiliate links. If you make a purchase with our links, we may receive a small profit, at no additional cost to you. Thank you for your loyalty. Your support helps us maintain the site.