Disclosure: We use affiliate links.
Tools for Teaching Kinesthetic and Dyslexic Learners
Welcome to day 5 of my homeschool series – Tools for Teaching Kinesthetic and Dyslexic Learners  What better way to start the new year than to have the proper tools for success? 
Tools for Teaching Kinesthetic and Dyslexic Learners 
In our family homeschool, we've found that applying certain hands on learning tools can make a huge difference in homeschooling success. It doesn't need to be difficult or complex, but using the strategies discussed in this Series, along with a few tools of the trade can make  a world of difference. 
Best Homeschooling Tips
One of the best things you can do for your child, as far as their education, is to fuel their imagination. Give them the tools and the opportunity to explore the world around them. Teach them to observe and teach them to question. 
For many years now, we have been using several tools and techniques in our homeschool which have both fueled the imagination and inspired in my children, the desire to learn. Neighborhood and park trails, nature walks – and even just backyard time provides the backdrop for some of the best discoveries! 
We love these tools for teaching dyslexic and kinesthetic learners 
Notebooking journal 

Art pads

Compass 

Magnifying glass 
I'm thrilled to be able to share these things with you now in our Exciting New Adventure Packs! 
Open up a world of discovery by using simple tools and unit studies to explore God's creation. Begin to create an atmosphere conducive to learning by making homeschool an adventure.  
 
FREEBIE
Enter your email for our newsletter and go immediately to the download page to print these Nature Activity Cards (A – K) to use on your homeschool nature walks. Place them on a metal ring to reference flora and fauna you have in your area or that you've learned about. 
Sample pages
Email*
---
More Tools for Teaching Dyslexic and Kinesthetic Learners
Take a moment to check out the wonderful new audio series from Family Audio Adventures! These are valuable history lessons that are so much fun – the kids don't even realize they are learning.
 Informative enough to use for homeschool lessons, yet entertaining enough for family fun night!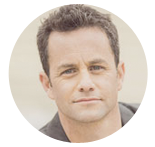 Kirk Cameron said that it's "so innovative and powerful… it could actually change America".
Go HERE to Join
our free Facebook group to get access to the best homeschool deals, tips, and ideas to make this the best year ever!  
Disclosure: We use affiliate links. If you make a purchase with our links, we may receive a small profit, at no additional cost to you. Thank you for your loyalty. Your support helps us maintain the site.