Everyday Exploring with outdoor activity cards can make a difference in your homeschool. Especially if you are teaching kinesthetic or dyslexic learners, students benefit by learning to pull out the most pertinent information. They begin to hone skills of observation, and enjoy the journey of discovering more about the world around them. Learning is fun when you make it an adventure!
Outdoor Activity Cards
Get our free Everyday Exploring Outdoor Activity Cards and begin a collection for your kinesthetic or dyslexic learners. Great for all homeschool students! 
These are some of the favorite tools which have allowed us to take a deeper look into nature. Our boys are learning to recognize the fingerprints of their Creator, and to learn more about Him and the world around them by the careful study of His design. Simple tools, such as these outdoor activity cards can make learning fun & effective. 
FREEBIE
Enter your email for our newsletter and go immediately to the download page to print these Nature Activity Cards (A – K) to use on your homeschool nature walks. Place them on a metal ring to reference flora and fauna you have in your area or that you've learned about. 
Sample pages
Email*
Audio Learning – History Adventures
Take a moment to check out the wonderful new audio series from Family Audio Adventures! These are valuable history lessons that are so much fun – the kids don't even realize they are learning.
Informative enough to use for homeschool lessons, yet entertaining enough for family fun night!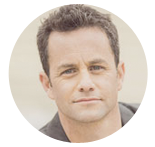 Kirk Cameron said that it's "so innovative and powerful… it could actually change America".