Disclosure: We use affiliate links.
Teaching Dyslexic and Kinesthetic Learners – January Series
Teaching Dyslexic and Kinesthetic Learners Series, throughout January. I'm offering tips and strategies for homeschooling your family.  There is no need to fear teaching your students with dyslexia, as well as your kinesthetic learners. With the right strategies and tools – you can all enjoy the adventure. I've got loads of freebies for you, in addition to resources which will help you along!
Teaching dyslexic and kinesthetic learners? Fear no more! 
You can successfully homeschool your kinesthetic and dyslexic students, as long as you have the right information and tools. As a matter of fact, most all homeschool students can benefit from the techniques in this exciting new series. 
Who needs this series? 
The series is created specifically for students with dyslexia, however, you'll find that the techniques will reach a variety of learners. Enrich your lessons, while encouraging and supporting your dyslexic students. Focus on, and build your homeschool around their gifts and talents, rather than holding them back due to reading difficulties. 
Dyslexic students  and those who are frustrated by standard learning methods
Kinesthetic (hands on) learners, and those who learn through movement
Active kids (ADHD and others) 

Artistic students, as well as creative kiddos

Gifted learners, in addition to advanced students

Homeschool Moms and Dads who want to use effective teaching methods to get kids excited about learning! 
Join us for a month long series of how-to's, activities, and valuable resources for homeschooling dyslexic, as well as kinesthetic learners. Discover how, and why, hands on learning, in addition to creative techniques can make a difference in your students. 
We're putting the joy back into your homeschooling adventure, as well as employing creative techniques you can use for every student. Teaching dyslexic, and kinesthetic learners using resources and tips that will have your homeschool family excited about learning! 
I'm joining with the bloggers of Homeschool Blogging Connections to bring you a variety of the best series of posts, while we're kicking off a wonderful new year of homeschooling. 

My Series – Teaching Dyslexic and Kinesthetic Learners
Learn more about what dyslexia is, in addition to discovering ways to overcome the challenges. Help students break free from negative feelings, as a result of constant struggles with reading. Most of all, you can begin to repair self esteem issues, almost immediately, and help your child get excited once again about learning.  
Get the information your need, while providing the resources they will love! 
---
In addition to the ideas included in the series . . .

Take a moment to check out the wonderful new audio series from Family Audio Adventures! They are valuable history lessons that are so much fun, hence, the kids don't even realize how much they are learning.
Informative enough to use for homeschool lessons, yet entertaining enough for family fun night!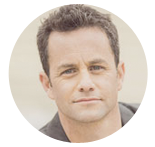 Kirk Cameron said that it's "so innovative and powerful… it could actually change America".
Go HERE to Join
our free Facebook group to get access to the best homeschool deals, tips, and ideas to make this the best year ever!  
Disclosure: We use affiliate links. If you make a purchase with our links, we may receive a small profit, at no additional cost to you. Thank you for your loyalty. Your support helps us maintain the site.